19.04.2013
A new article provides a decadal view on the importance and future of biodiversity informatics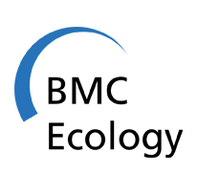 A new article "A decadal view of biodiversity informatics: challenges and priorities" published by BMC Ecology focuses on the challenges and perspectives for biodiversity informatics after a decade of development. The authors Alex Hardisty and Dave Roberts alongside 77 contributions from the biodiversity informatics community share experience and set future directions of biodiversity informatics as a tool for addressing conservation and ecological issues.
Biodiversity informatics plays a central enabling role in the research community's efforts to address scientific conservation and sustainability issues. This community consultation paper positions the role of biodiversity informatics, for the next decade, presenting the actions needed to link the various biodiversity infrastructures invisibly and to facilitate understanding that can support both business and policy-makers. The community considers the goal in biodiversity informatics to be full integration of the biodiversity research community, including citizens' science, through a commonly-shared, sustainable e-infrastructure across all sub-disciplines that reliably serves science and society alike
The full text of the article can be accessed here.

Print this article