14.06.2013
Producing an e-Flora for South Africa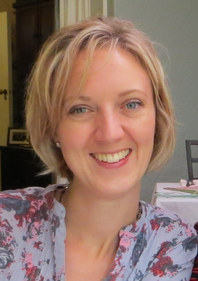 Marianne le Roux[1]
An online Flora for South Africa will be compiled during the next few years in response to the updated Global Strategy for Plant Conservation (GSPC) 2011-2020. The GSPC includes five objectives and 16 targets. The first target states that an online Flora of all known plants must be created by 2020 (CBD, 2013). South Africa has agreed to participate in the global project and will produce an e-Flora for the country which can be incorporated into the World Flora Online. At present, seven regional Floras are being produced for South Africa. These Floras will form the foundation of the data published online. Information on the e-Flora will include: identification keys to families, genera and species, scientific names with author citations; descriptions; images; references; and environmental and organismal information relevant to conservation.
At the pro-iBiosphere workshops, held during May 2013 in Berlin, discussions were facilitated to determine:
who the users of biodiversity information are?
what services are typically required from institutions that generate the information?
what are the costs involved in these processes? and
how to deliver information in a sustainable manner?
During the breakout sessions and general discussions, emphasis was laid on important aspects that should be taken into consideration in, for example, compiling a Flora and how this information has to be presented to ensure intercommunication with other databases and its re-usability by different disciplines.
The workshop provided an opportunity to interact with people from a wide range of backgrounds (taxonomists to database developers) and to join forces in making progress towards sharing biodiversity information. At the pro-iBioshpere meeting I was introduced to peers who are also in the process of compiling Floras as well as publishers and database developers who were able to share their knowledge, insight and ideas around technical aspects involved in producing an e-Flora and finding solutions to common obstacles.
Reference
Decisions adopted by the Conference of the Parties to the Convention on Biological Diversity (CBD) at its Eleventh Meeting (Hyderabad, India, 8-19 October 2012) UNEP/CBD/COP/11/35 http://www.cbd.int/doc/decisions/cop-11/full/cop-11-dec-en.pdf
---
[1] E-Flora Coordinator, South African National Biodiversity Institute (SANBI). Contact: [email protected]; Tel. +7212 843 5124

Print this article